Helene and Åge | A Norwegian Wedding Story
The setting was in the hometown of Helene and Åge, Saudasjøen Norway. Helene is my second cousin and when she was a teenager she visited the United States and told me that one day she was going to hire me to photograph her wedding. She knew eight years ago that Åge was going to be her groom! How sweet is that?!
Helene's father Per Inge is a budding photographer. He gave us a tour of Sauda the night before and we decided on six very diverse settings for portraits the next day. I was in heaven. Helene and Åge were enthusiastic, photogenic and wonderful to work with!
I was so appreciative to experience the customs of a Norwegian wedding. The setting was perfect in the fjord of Saudasjøen. The Sauda church was quintessential Norway with beautiful carpentry and the mountain scene surrounding it. Though I could not understand a word of the Norwegian ceremony I was touched by the expressions and the glorious sound of the brass horns and organ.
Their family and friends came together and surrounded the couple with helping hands, homemade desserts and lots of love. They wrote songs about Helene and Åge and sang them while Helene's Uncle Svain played the accordion throughout the dinner. The meal was delicious and very local. The traditional lingonberries and assorted berries atop the crème brulée were hand picked. We ate reindeer tenderloin. I asked over again if it was really reindeer because I could not believe how much it tasted like filet mignon!
The party continued into the wee hours as the guests moved into the lounge where dessert and cognac were enjoyed. The desserts in Norway are the best I have ever tasted. And they look like a true baker made each one. My favorite was the Kvæfjord cake A.K.A. "The World's Best Cake" made by Aunt Lina.
They danced until 3AM to their live Saudasjøen band. They rocked out to many American classics and had their own Norwegian folk music to make it a perfect homegrown wedding celebration. At the end of the evening delicious soup and bread was served because as Bjorg the mother of the bride said "Åge always likes to have a little soup before bed". Hospitality like I have never seen can be found in Norway. And they really know how to celebrate their loved ones.
I want to thank my mom June Jacobsen (who is an incredible photographer) for joining me on this wonderful adventure. Thank you for assisting me and for giving me such an amazing tour of Norway! I love you. And a special thank you to Bjorg and Per Inge who invited us to their home and shared their Norway with us. Tusen takk! - Tabitha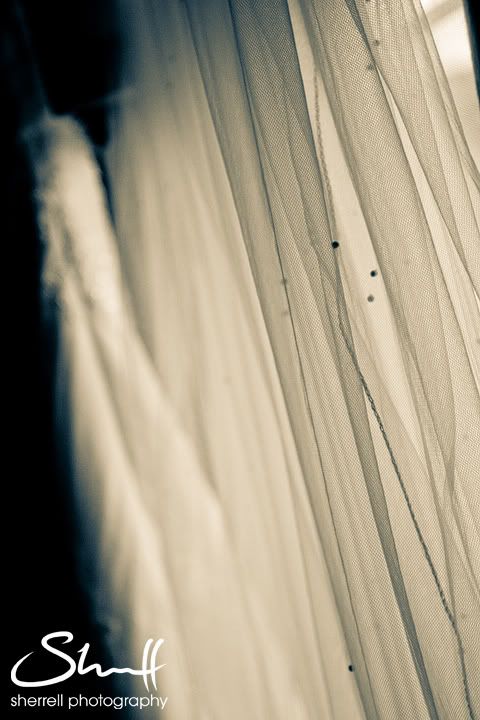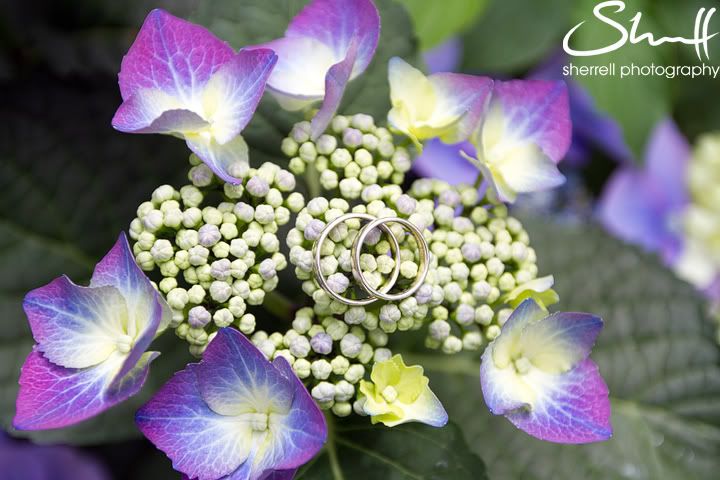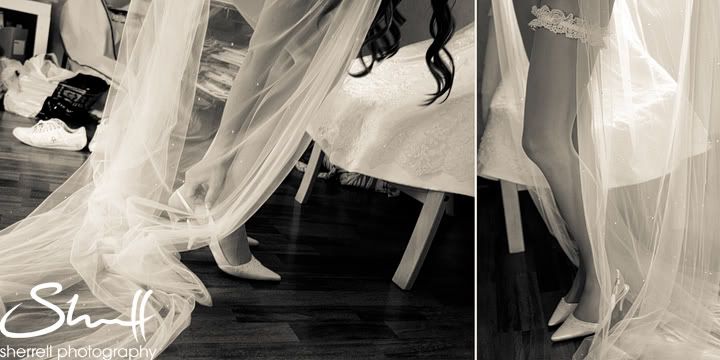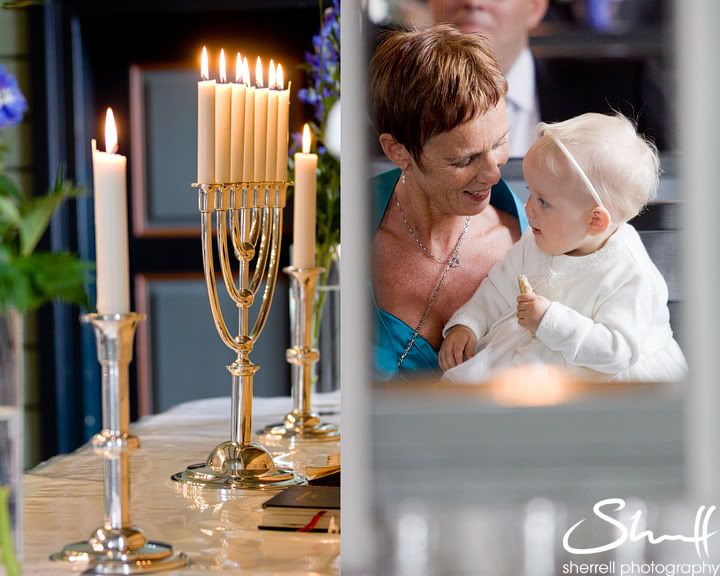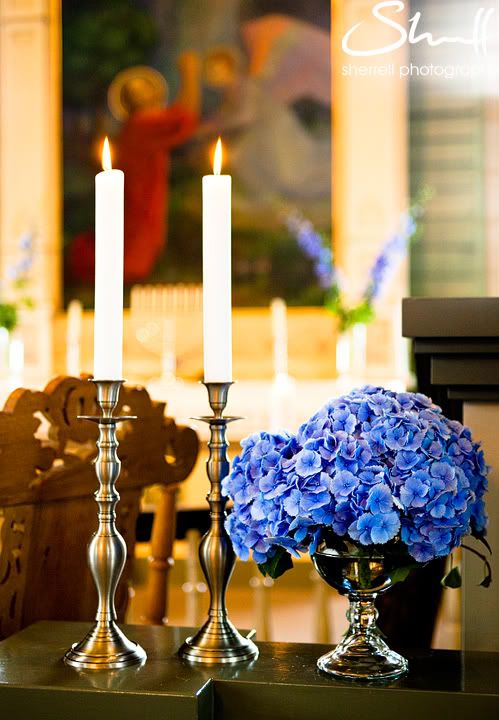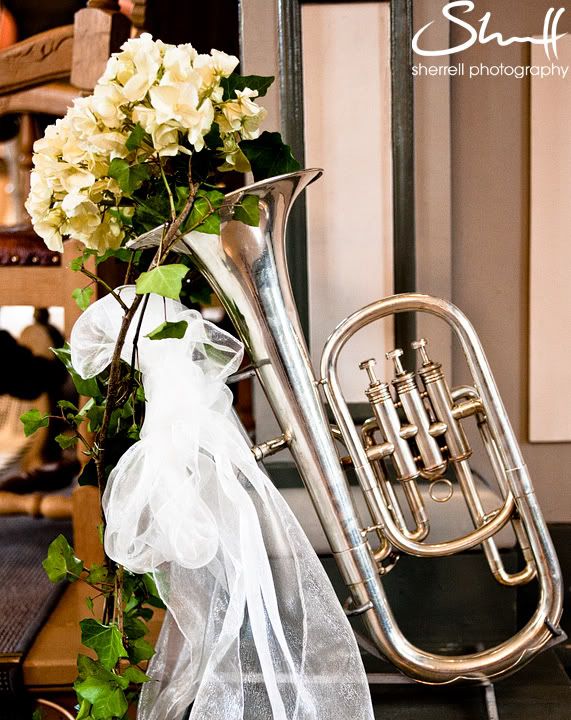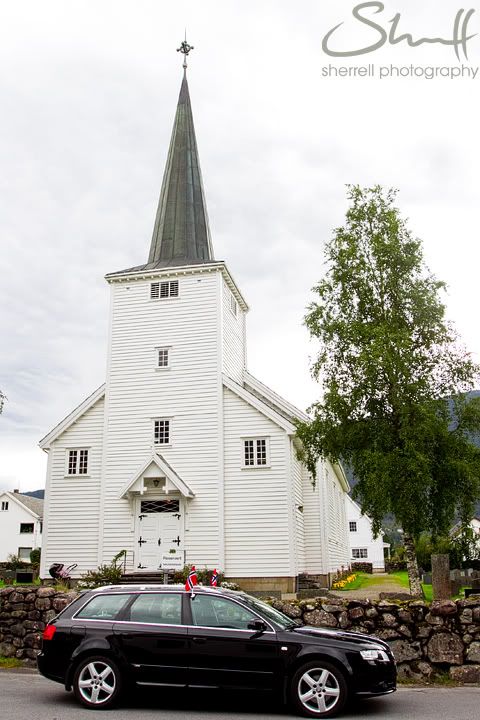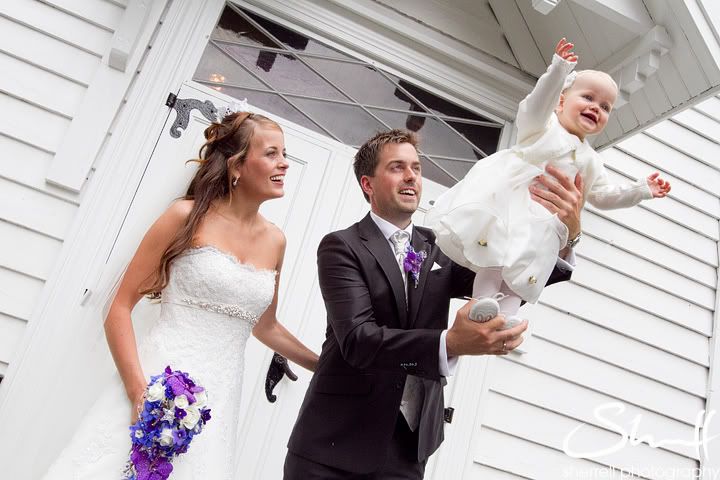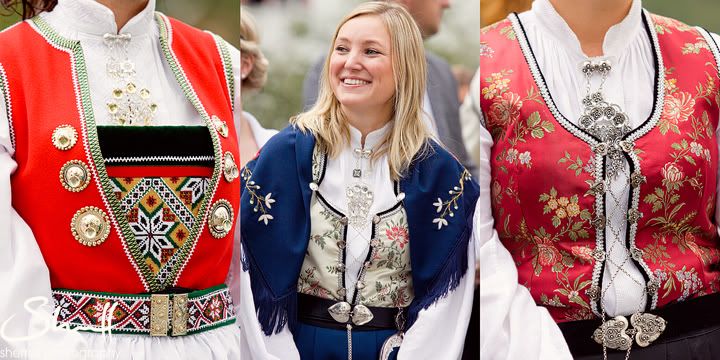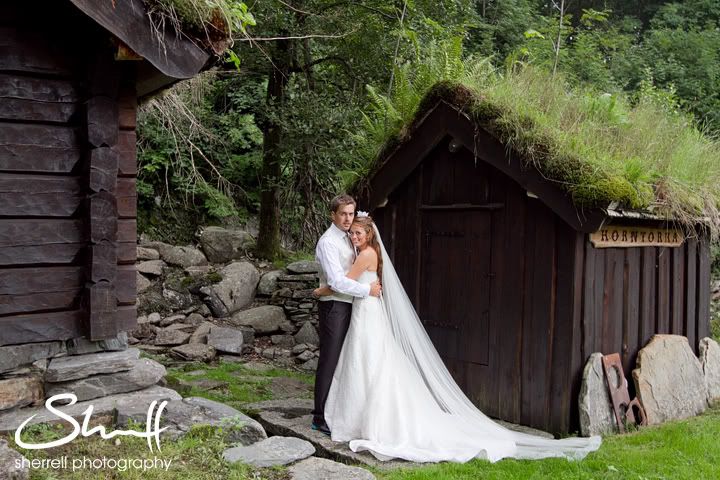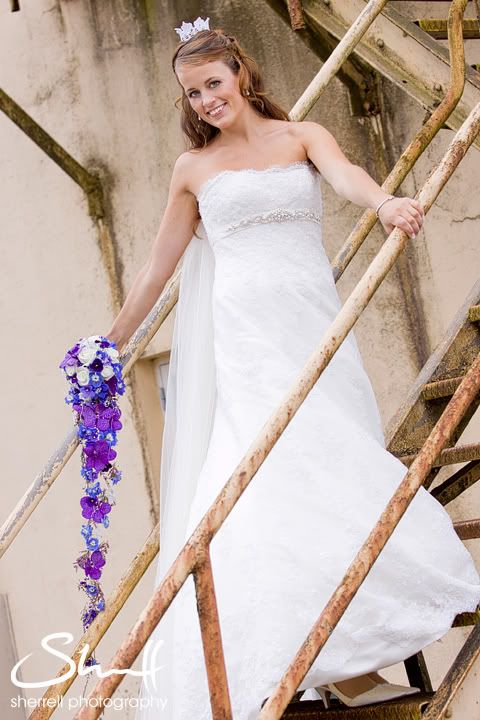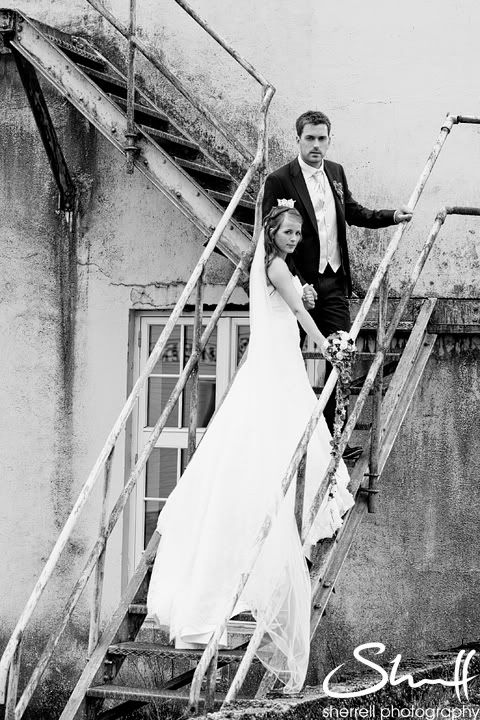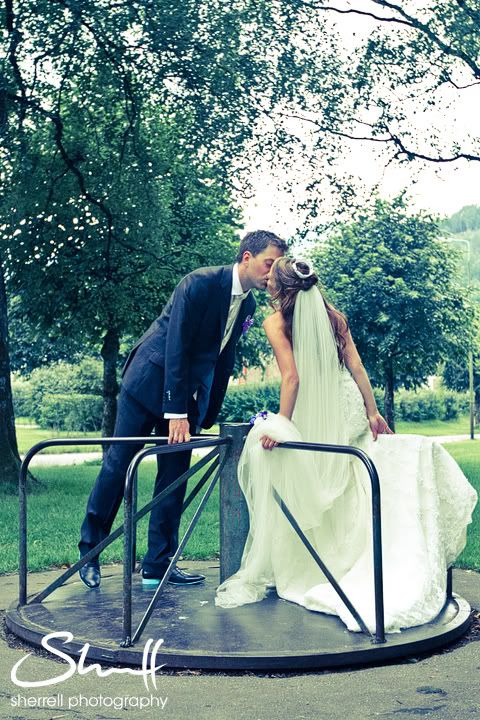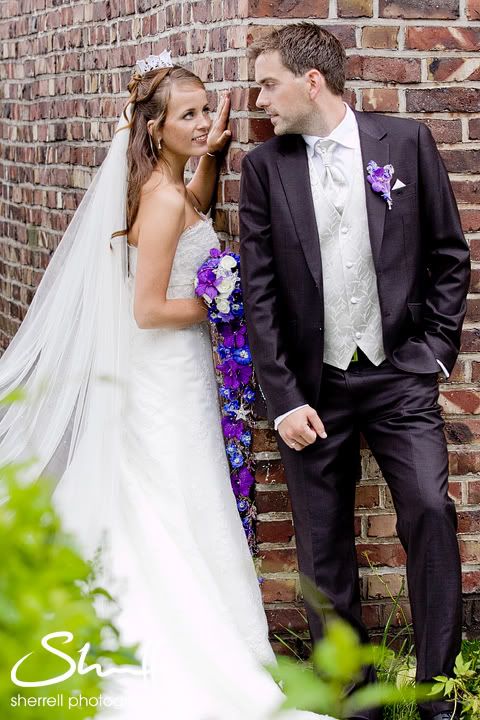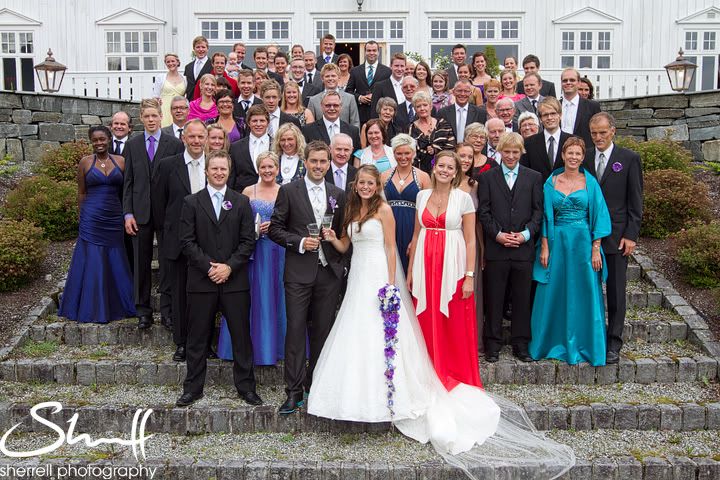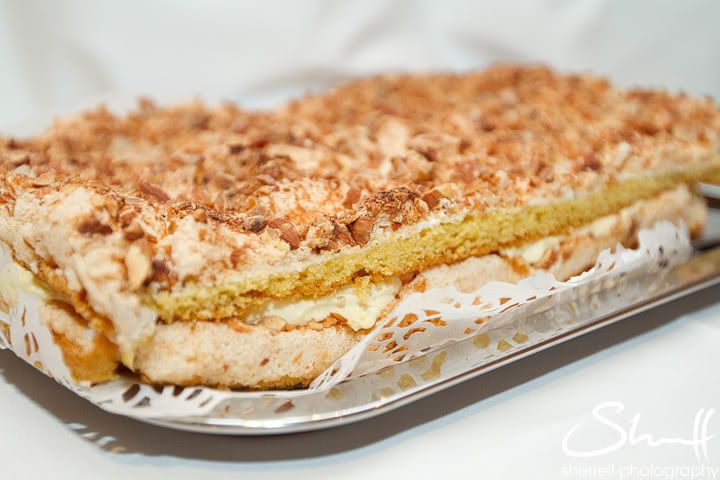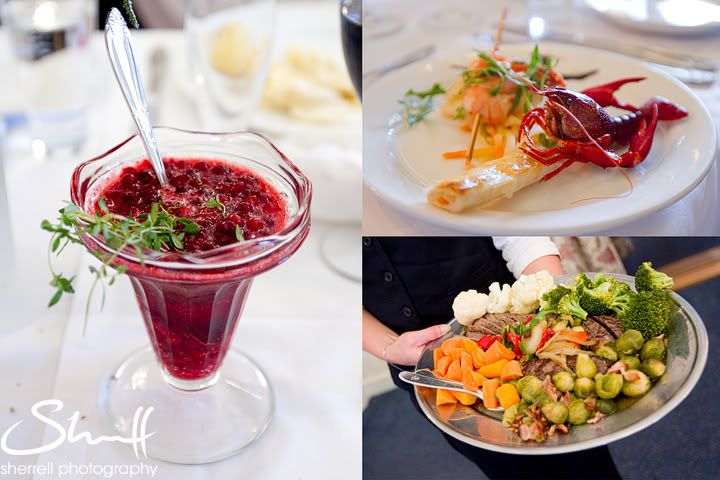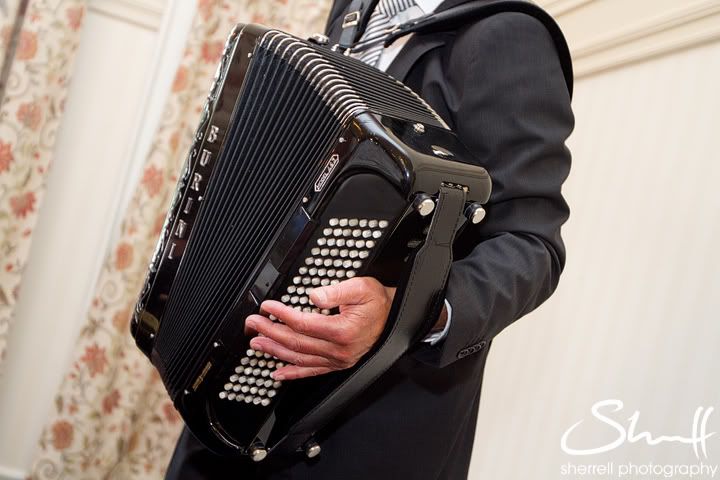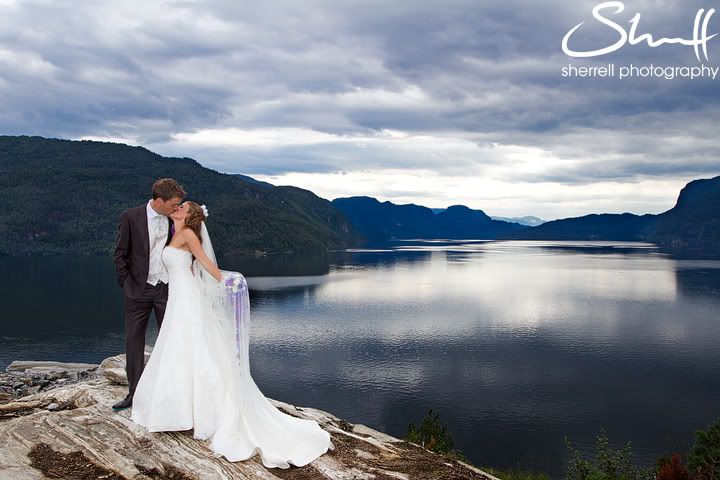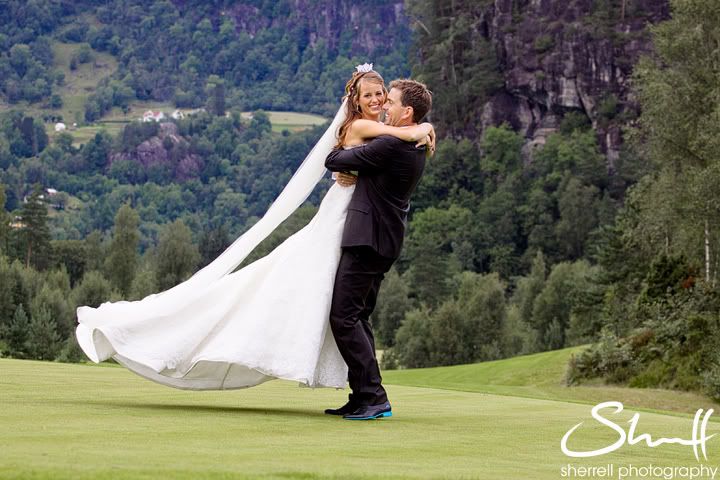 Some of the special details that made the day:
Wedding dress: Florida from designer La Sposa
www.splasposa.com/entrada.asp
Bridal shop: Belle Amie, Bergen.
www.belleamie.no
Veil with pearls: A gift from Camilla (brides sister in law), she wore it when she got married to Øystein (brides brother) in december 2009.
Shoes Paige from Rainbow Club.
http://www.rainbowclub.co.uk/collection.htm?brand=Rainbow+Club&productID=123&Accessories
Jewelry: Bella Donna, local store in Bergen
Crown: Hand-crochet by Bjørgs sister Torild Skåre in 1980. Bjørg (MOB) wore it when she got married to Per Inge (FOB) 30years ago.
Hair and make-up: Kirsti Solland
Flowers: Karianne Bøyum, Brides good friend from Bergen. She has been working with flower-arranging in 12 years (and she is only 28-years old). My bridal bouquet were designed by her, she put some stars in it because I always have been fascinated by stars, and the flowers was my favorite color -blue. +Some creme roses because I love roses!
The flower-arrangements on the tabels were: hydrangea, wanda orchids and heather.
Hege (MOH) and Bjørg (MOB) decorated the church.
Grooms Suit: Rune Tonning Casual Black Silk by Moods of Norway
www.moodsofnorway.com/
Shoes: Frogner Lace Black -Turquise by Moods of Norway
and socks from Moods of Norway :)
http://store.moodsofnorway.com/no/products/man-shoes-pensko/frogner-lace-black-turquise/
West and cravat: Wilvorst
Shirt: Stenströms (from Sweden)
Cufflinks: Bella Donna, Bergen
MENU:
APPETIZER
Scallops gratinated with garlic and colbert butter. Served with julienne vegetables and scampi.
White wine: Chapelle du Bois blanc
MAIN COURSE
Tenderloin from deer. Served with mushroom stew, bacon brussels sprouts, asparagus, herb sauce and au gratin potatoes.
Red Wine: Dom Dinis Reserva
DESSERT
Creme Brulee with chocolate and Baileys
Served with raspberries and currants from our garden. And blueberries picked by the bride and Ingrid in Nordstøldalen (the mountainside where Klara and Nils -my grandparents have an old cabin)
Coffee besides
Wedding cake by Hilde Eliassen, confectioner in Bergen.
The cake was designed by the bride :)
First Dance "Sønnavindsvalsen" ("South wind") by Rita Eriksen.
Table Decor stones from different peaks around Sauda that Åge and Per Inge (FOB) found and carried down from the mountains. And on top of them, large white candles decorated with monogram.
Butterfly place cards from etsy.com
Åge and Helene did the layout on the invitation, church program and dinner program.
Desserts: Gifts from family and friends.